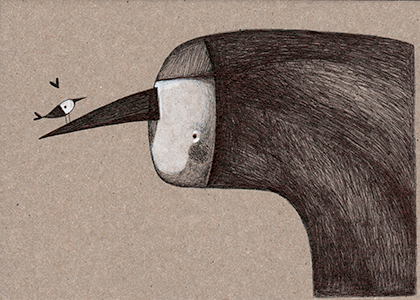 Here there are handmade postcards (14,8x10,5 cm/A6 format). They are painted or drawn on one side, and there are the lines for the address and postage stamp, title of the artwork and signature on the back. You can find some of them at Milonga, Milano.
Milonga cornici viale Bligny 47 / angolo via Ripamonti, Milano. Italy (tram 24 from Duomo, first stop via Ripamonti. It's just in front of the tram stop!)
If you are interested in them and want to have more information, please send me an e-mail. Thank you!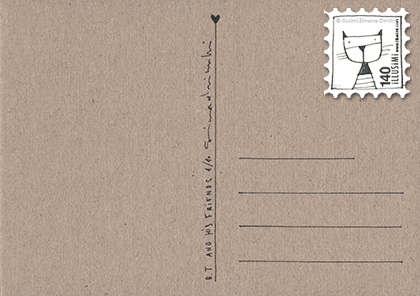 Printed postcards are available to purchase in my on-line shop! (just two titles s for the moment)
Cartoline disegnate a mano (formato A6/14,8x10,5 cm). Sono pezzi unici, disegnati o dipinti con diverse tecniche da un lato, sul retro le classiche linee per indirizzo e francobollo, titolo e firma. Potete trovarne alcune da Milonga, viale Bligny 47/angolo via Ripamonti, Milano. (tram 24 da Duomo, prima fermata di Ripamonti, proprio di fronte alla fermata).
. Nel mio negozio on-line sono inoltre disponibili due diversi soggetti di cartoline stampate.
Post - greeting cards ! They are not made for travel, for they are painted with watercolours and the paper is not heavy enough. For the rest they are postcards, with lines and a fake hand-made postage stamp on the back!